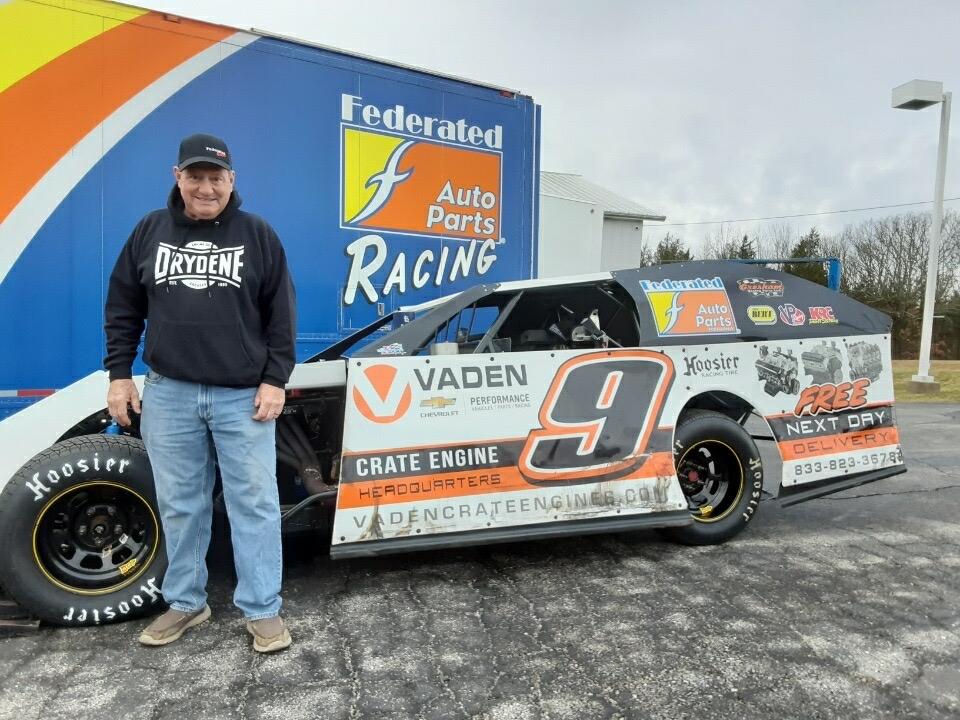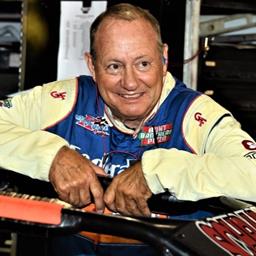 ---
Ken Schrader to Drive Vaden Chevrolet Modified at Cabin Fever Race
CARTERSVILLE, GA – Former NASCAR star Ken Schrader of Fenton, MO will drive the Mike Vaughn Racing #9 Vaden Chevrolet Open-Wheel Modified for the $2,000-to-win $200-to-start Cabin Fever Race at Boyd's Speedway in Ringgold, GA on Friday, January 27 and Saturday, January 28.
The ride is a familiar one for Schrader over the past three seasons as he has scored many top five finishes highlighted by a victory in 2021 at Rome Speedway in Rome, GA. The Modifieds that will compete at Boyd's Speedway on January 27 and 28 will run under Crate Racin' USA rules that were developed by Mike Vaughn, who founded the series in 2005 and owned it through 2018.
Vaughn gives Schrader credit for writing the Division's rules in 2017, and ran its first season as a CRUSA Weekly Racing Series Division in 2018. Schrader was able to deliver just what Vaughn wanted, an economical race car for the "Average Joe" featuring the Chevrolet Performance 602 Engine that is built and sealed at the factory to prevent any expensive modifications.
"When wanted to come up with an economical Division featuring the 350 horsepower all-steel Chevrolet Performance 602 Circle Track Engine for our Crate Racin' USA Weekly Racing Series in 2017, I called my good friend Ken Schrader for some direction," Vaughn said. "Schrader said he would write some rules for me that would be affordable for the Average Joe."
The Chevrolet Performance 602 engine in the #9 Mike Vaughn Racing Modified race car comes right out of the crate from Vaden Chevrolet in Savannah, GA ready for competition. For more information or to place an order with free next day delivery anywhere in the Southeast, call Rick Freeman at Vaden Chevrolet at 833-823-3678.
The Mike Vaughn Racing Vaden Chevrolet Open-Wheel Modified is also sponsored by Chevrolet Performance, Hoosier Racing Tires, KRC Power Steering, David Smith Carburetors, Lightning Chassis, Federated Auto Parts, Gresham Race Parts, Schoenfeld Headers, Bert Transmissions, and Mike Vaughn's Auto Exchange.
There will be an Open Practice Session at Boyd's Speedway on January 27 from 5 p.m. to 9 p.m. The $2,000-to-win $200-to-start Cabin Fever Race at Boyd's Speedway will take place on Saturday, January 28. The Pit Gate opens at 9 a.m., the Driver's Meeting is set for 12 Noon, and Hot Laps are scheduled for 12:30 p.m.
Boyd's Speedway is located at 1481 Scruggs Road in Ringgold, GA, just east of I-75 at Tennessee Exit 1. For more information call 423-664-4174, or visit the track website at www.boydsspeedway.com. You can also Like and Follow their Facebook page at https://www.facebook.com/BoydsSpeedway.
---
Article Credit: Submitted by Roby Helm
Back to News